Moisture is not the worst of evils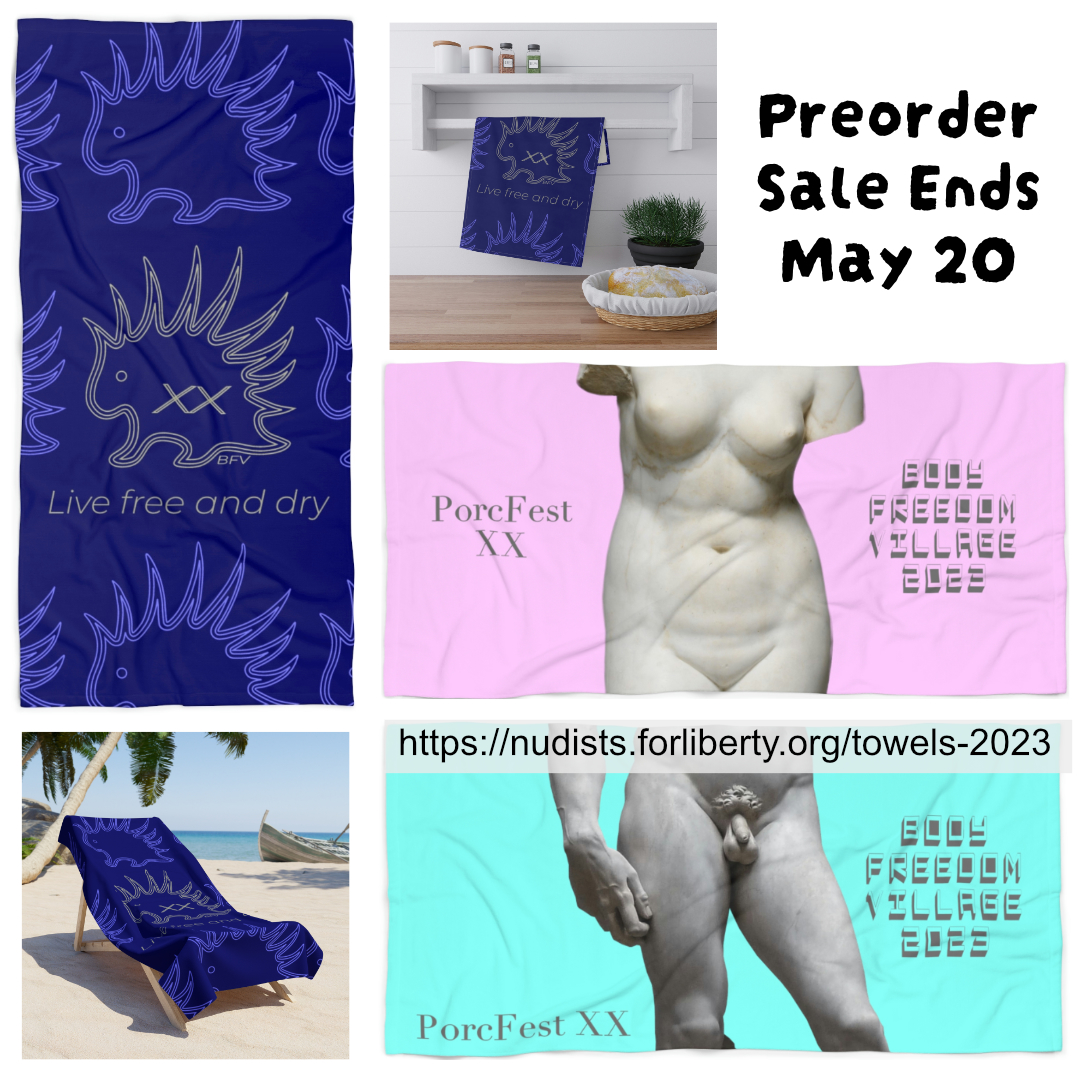 Support Body Freedom Village and dry off after enjoying the BFV hot tub with a commemorative PFXX BFV towel!
Drew M.'s design is perfect for laying out at the beach or in the field at PorcFest. It's a massive ​​36" × 72" - that's 6 feet tall!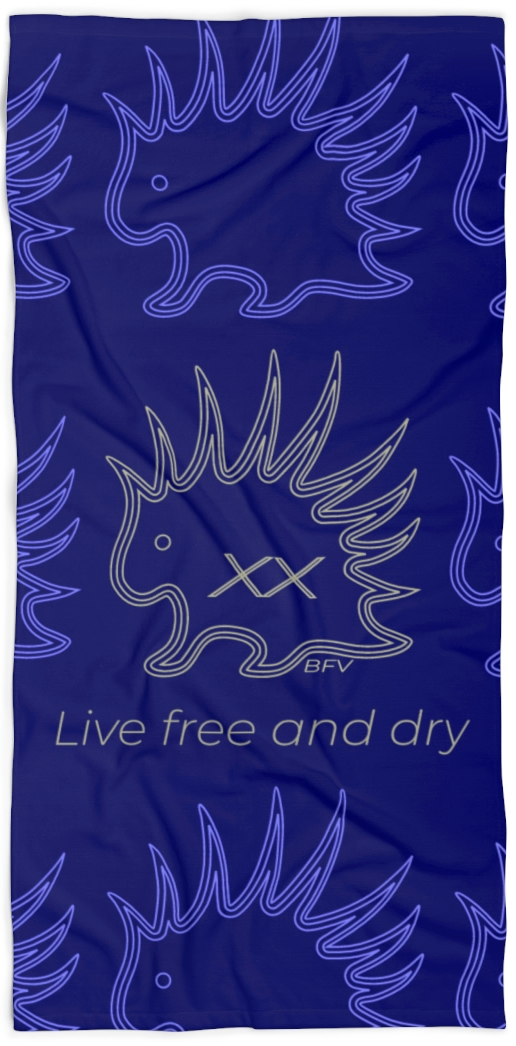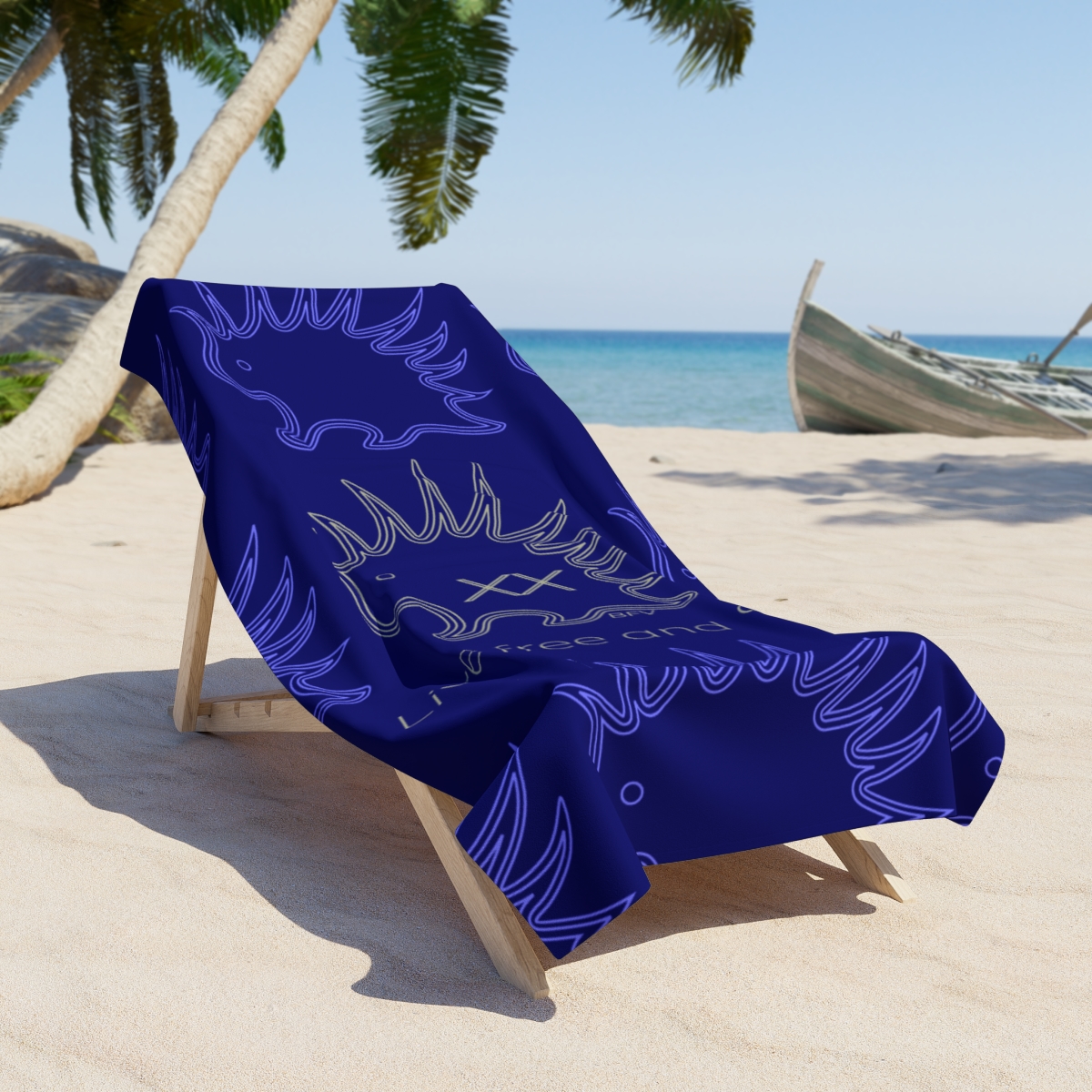 The towels featuring classical figures - one of Michaelangelo's David and another of Aphrodite - are perfect for wrapping in. They measure 30" × 60".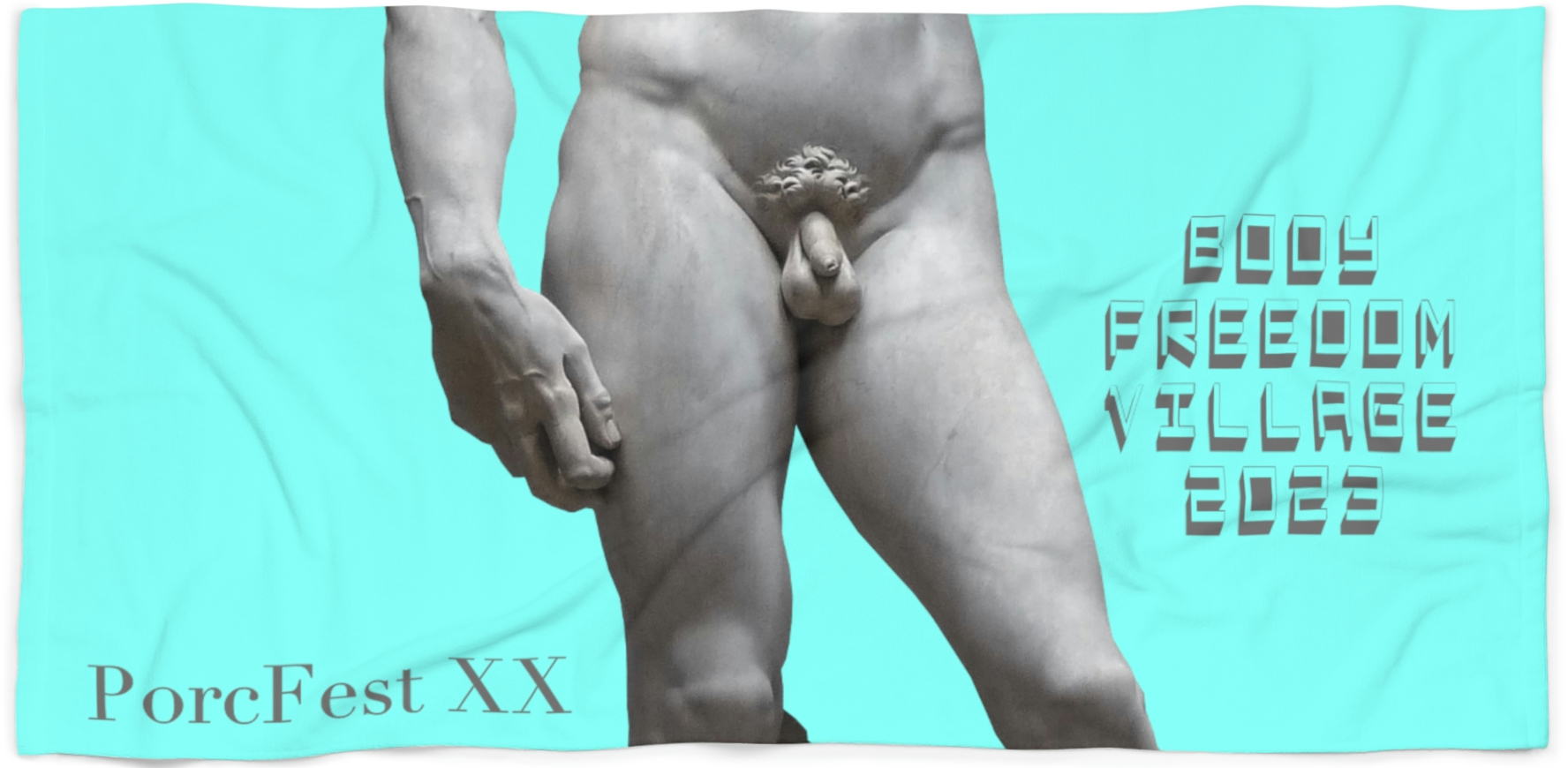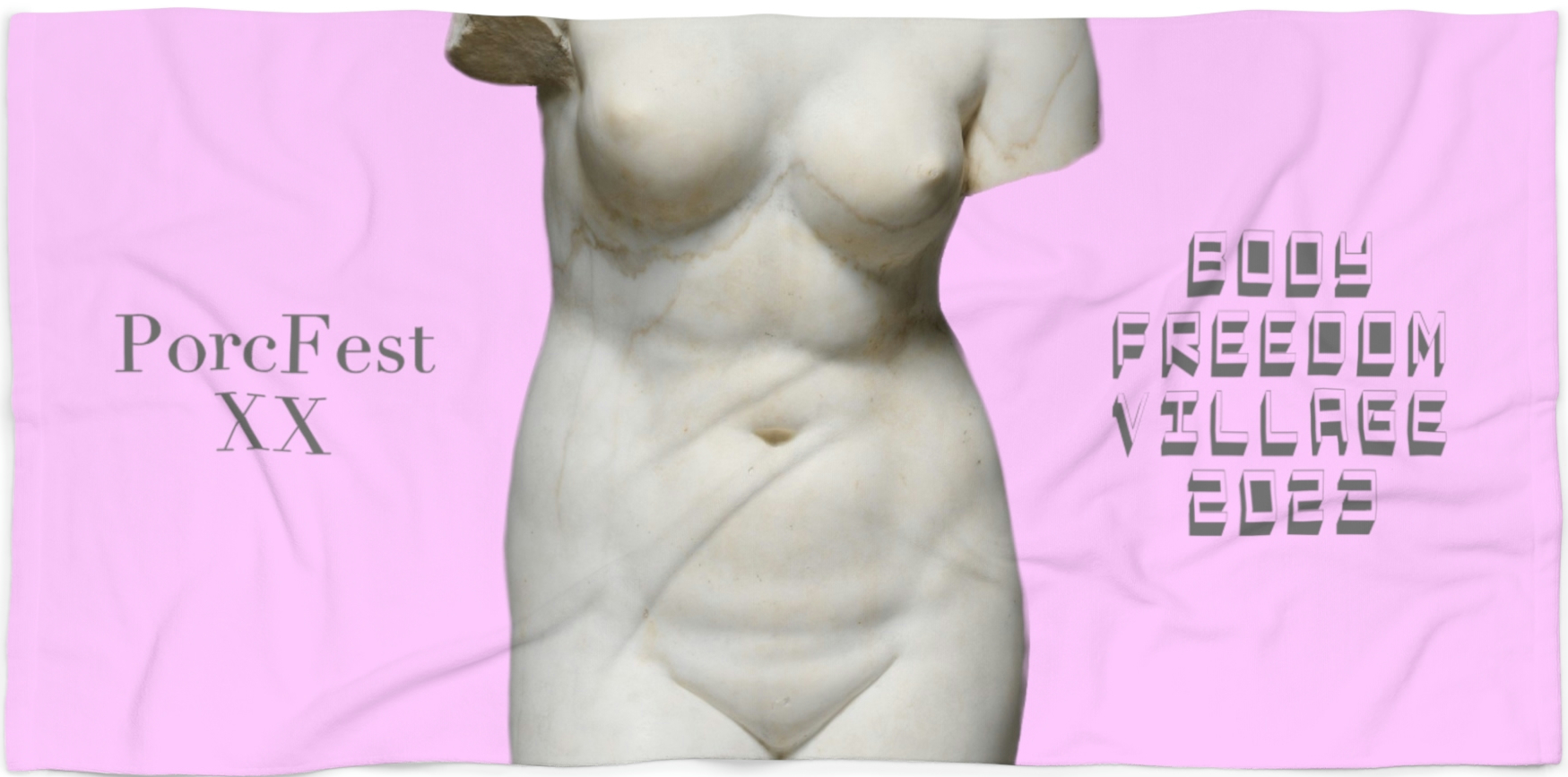 A smaller "tea towel" in Drew's design, perfect for the kitchen or sitting on when nude, is also available. It measures 18" × 30".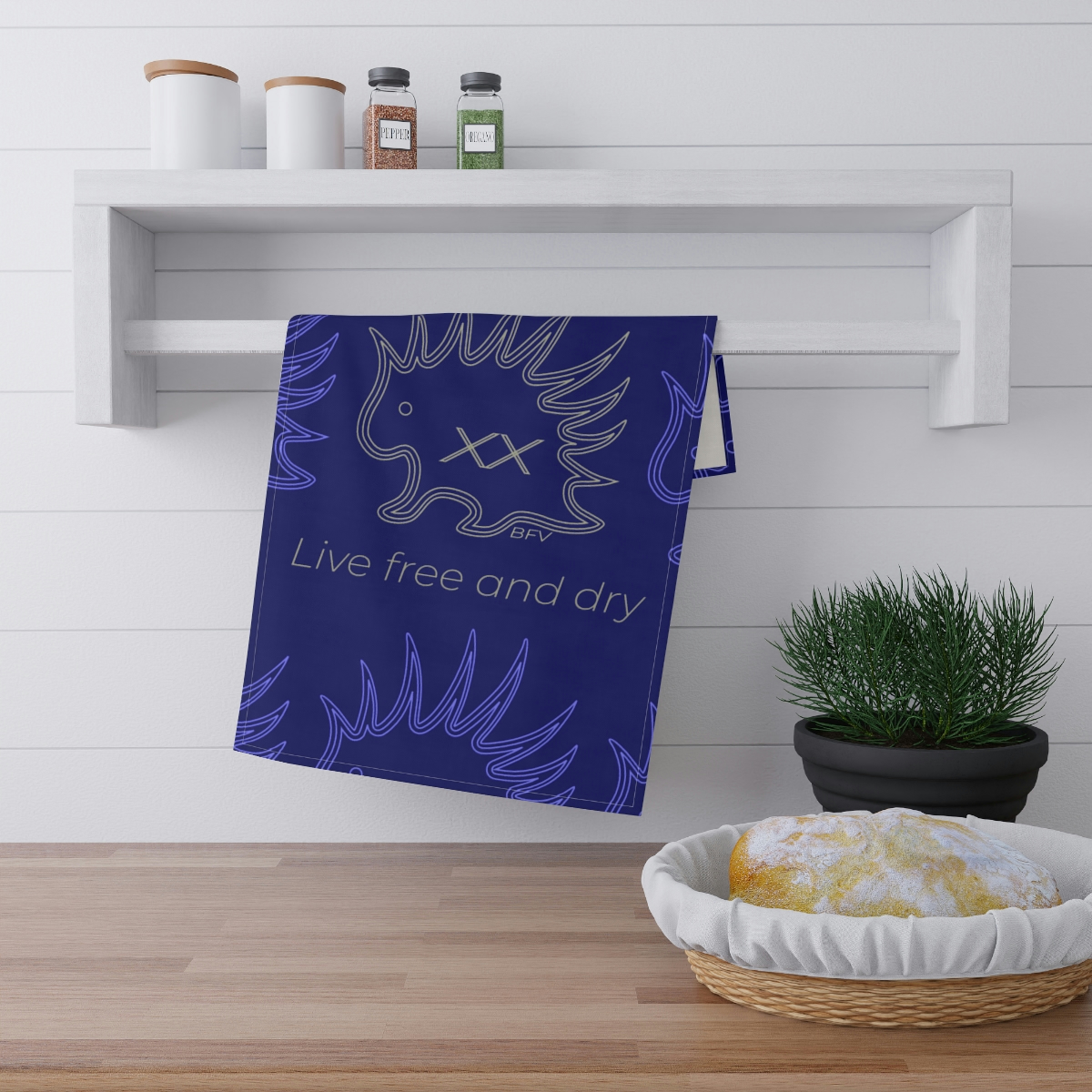 These items are available in limited qualities at PorcFest, and are available for pre-order before May 20 at a 20% discount! can also be purchased online at the Porcupine Nudists Printify Shop.
PorcFest Prices (limited quantities)
Beach Towel (Drew's Design) - $44
Beach Towel (Daivd & Aphrodite) - $32
Tea Towel (Drew's Design) - $22